From Start to Sold Out! 
Launching your Virtual Assistant Business!
What if I told you that you could start a new business (from scratch!) and turn it into a SOLD OUT service within just a few months?
With a bit of hard work, dedication (and this course!) you certainly CAN!
"This course is blowing my mind!  I'm so extremely glad I found you and your course.  You have made it incredibly easy to follow this dream and put it into action.  Thank you for all your wisdom and your desire to see others succeed! " - Sarah Wiggins
"Before this course I was still unsure about starting this business, I was still lacking confidence because I felt like I needed to be more "special" to be able to accomplish my goals. Now I truly feel like I have the tools to kill it out there in the real world!" - Brianna S.
Is this course right for you?
Are you trying to start your Virtual Assistant business but you just don't know where to begin?

Do you DREAD going to your job and just wish you could work from home?

Would you love to be making $3-5,000++ per month with the possibility to work anywhere in the world?

Are you sick of finding Virtual Assistant courses that cost HUNDREDS or even THOUSANDS of dollars?
Are you shouting "YES"?
Then you are in the perfect place, my friend!
Maybe you are already struggling with these questions:
How can I possibly even know where to begin?

What types of services should I offer?

How would I find clients? And more than that- what the heck should I charge them?

How can I get a website set up and running?

Where do I get a logo, branding, colors... oh my!

How do I deal with Social Media and get my business seen?
Don't waste your time and money trying to DIY your business. Use my proven method to start your virtual assistant business from scratch and grow it to SOLD OUT in just a few months! And don't worry, friend! We will be answering all these questions and SO MANY MORE along the way!
Oh! And since I have been in your shoes before - wondering how to make my business work for me - I am not going to overcharge you for this course. I want to truly help you to get started with as little cost to your bottom line as possible.
Starting a business can be hard, it doesn't need to make you broke too.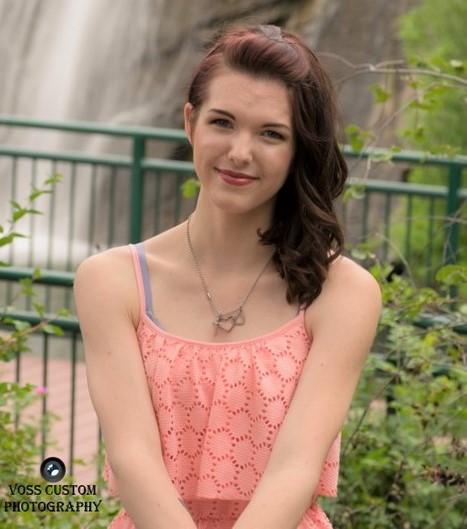 "I cannot say enough about Madison! She and I connected about 1 week after I started my VA business. I had no idea what I was doing, how to start, where to start, I was clueless! ... I give her credit for getting me started. I wouldn't be where I am today if it weren't for her! Madison is sweet, intelligent, and went out of her way to help me as a newbie VA! She will absolutely give you the information you need to get started."
- Brii Eberhardt, Founder & CEO, BE Unique Marketing
What can you expect to learn from the course? Let's break it down!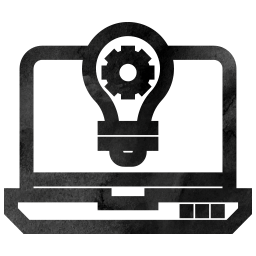 Determining your Niche and Services:
In this module, we are going to cover everything from how to determine your niche to setting up your services and picking the right price for your services! After completing this section, you are going to know exactly what to offer, what price to offer it at and most importantly what market to offer it too!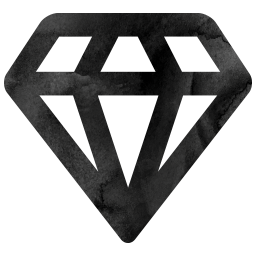 Branding Your Business:
I love this module and you will too! We are going to cover everything your business needs to get branded as an industry-leading Virtual Assistant! I will take you step-by-step through how to select a business name, how to develop a logo (for FREE!), and what you need to know before selecting your brand colors. By the end of this section, your business is going to be looking like a MILLION BUCKS!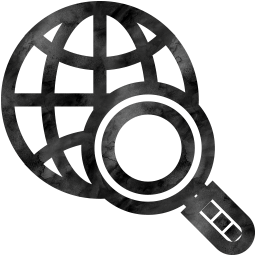 Getting your Website Set Up:
When I first started my business, I made SO MANY mistakes when it came to my website. To make sure that you don't make the same mistakes I did, we are going through everything you need to know to get your website up and running! Plus, I am sharing all the best plugins for your website! You don't want to miss this!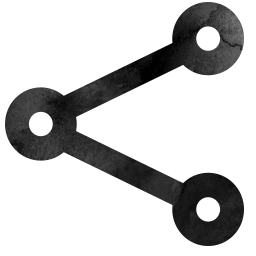 Finding your Ideal Client and Nailing the Pitch:
Now that your business is styling with a shiny new brand, colors, and a website- you are ready to find yourself some clients! Payday time y'all! We are determining exactly who your ideal client is, how to find that person and deliver the perfect pitch! We are going to make you IRRESISTIBLE!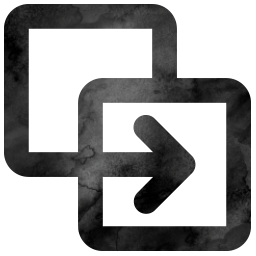 On-Boarding and Managing Clients:
You just landed a dream client. Now what? I will show you the exact steps you need to onboard your new clients, how to manage them properly, and how to legally protect your business.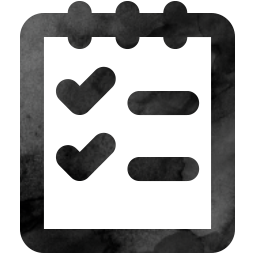 Managing Tasks:
Once you start to work with multiple clients, you are gonna need to keep everything straight. And I have got you covered! In this module, we are covering what type of task management systems to use and how to use them! Get ready to check those to-do lists off!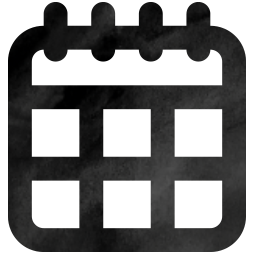 Managing your Own Schedule:
Now that you work from home, you are ready to work less and enjoy life more! I am going to show you exactly how to maximize your time to increase your profits while getting to enjoy this awesome new lifestyle! Plus, I am giving you the one thing that has completely changed the way that I schedule my time! You are going to love it!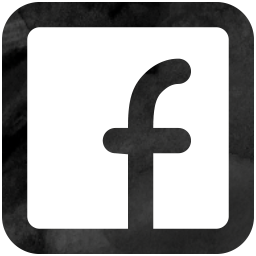 Getting your Business SEEN:
Now, this section is seriously amazing! I have personally spent over $4,000 learning all of the tips and tricks that I am going to share with you in this module! 
We will talk about Pinterest, Instagram, Facebook, and Twitter - exactly what I use to manage these platforms (plus all the tutorials on how to use them!) Whether you are wanting to offer Social Media Management as a service to your clients or you want to make sure that your business get's out into the world - this section is going to BLOW YOUR MIND (without blowing your hard earned cash!)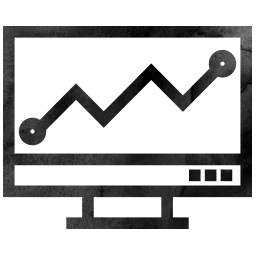 Future Plans:
Now that your new biz is ROCKIN'! we are going to map out the future. By the end of this section, you will have the entire next YEAR of your business planned out. Really? Yes, I wouldn't lie to you! Big dreams and bright future- here we come!
Now with all this content, you are probably already wondering just how much this course is going to cost you. And trust me friend, we are almost there. Keep reading to find out!
"I had been tossing around the idea of being a VA for awhile. Then at the beginning of the year, I unexpectedly lost my job. In the middle of my melt down, I stumbled upon your course and it changed everything. You seriously encouraged me so much and helped me pull myself together and create a life I can be so proud of!" - Sarah W.
What are you waiting for, friend? This course has all of the steps that you need to take your Virtual Assistant business from Zero to Sold Out! And do you want to know the best part?
You get EVERYTHING for just $129!
Crazy right?! Similar courses, teaching the same methods, are charging $1,000+ to learn what I will teach you for just $129!
(Surprise! Pretty exciting news, right?)
Frequently Asked Questions
Why should you trust me to teach you everything you need to know?
Not only have I been where you are, but I have spent over $5,000 on courses trying to learn how to perfect my business. Now, I want to pass all that knowledge on to you! Pretty awesome, right!? Yea, I thought so!
When does the course start and finish?
The course starts now and never ends! It is a completely self-paced online course - you decide when you start and when you finish. You might complete it in a week or it might take you a few months. There is no right or wrong amount of time, just do what works best for you and your schedule.
How long do I have access to the course?
How does lifetime access sound? After enrolling, you have unlimited access to this course for as long as you like - across any and all devices you own. AND you will have access to anything new that I add to the course! HOLLA!
Why should I enroll? Can't I find all this information for free?
Honestly, yes. You could. However, it would take you countless hours (like it took me!) and costly mistakes to try and find all this information and determine what works. My method is proven to work and proven to help you succeed!
I have a day job. Can I still be successful?
Of course! In fact, many VA's start their business on the side. Most VA tasks are not time sensitive so you can work on nights and weekends! Set your own schedule - that is one of the great perks of running your own VA business!
Will this course work for me if I don't live in the United States?
YES! I have lived in multiple places around the world while working on my business. You will have the ability to work anywhere! Isn't that awesome?
I can't wait to see you on the inside! This course is going to change your life, I just know it!
Madison Fichtl
Virtual Assistant
About the instructor
Madison is a Virtual Assistant who thrives on helping creative Entrepreneurs accomplish their dreams and conquer their to-do list! In addition to helping creatives, she also has a passion for helping new Virtual Assistants launch their own businesses- so that they too can have the freedom and flexibility to work from anywhere!
Madison is a Nebraska native who loves traveling the world. She holds a Bachelors degree in Agriculture Business and a Masters degree in International Human Resources Management. Having worked with a wide variety of clients from wedding and lifestyle blogs to managing the social media and marketing for an international school, she is ready to help you too!
When she is not browsing Pinterest for outfit inspo or searching for her next travel locale, you can find her attempting to conquer the German language with her Golden-Doodle side-kick Charlie!
"Before this course, being a VA was just a thought. After taking this course I feel confident that I'm on the right track to start a VA business with a solid foundation." - Natarsha V.